Our Holistic Expo includes...


Energy Healers
Chiropractors
Massage Therapists
Reiki Healers
Tai Chi Practitioners
Reflexology

For Health and Wellness
Colloidal Silver
Vitamin and Supplements
Crystal Healing
Life Coaching

And for the Shoppers,
Jewelry
Candles
Crystals
Soul Portraits
Aura Photography

And, of course, our Readers!
Numerology
Astrology
Tarot
Mediumship
Clairvoyant
Pet Psychics

And much, much more!
EXPERIENCE THE ARKANGEL CHAMBER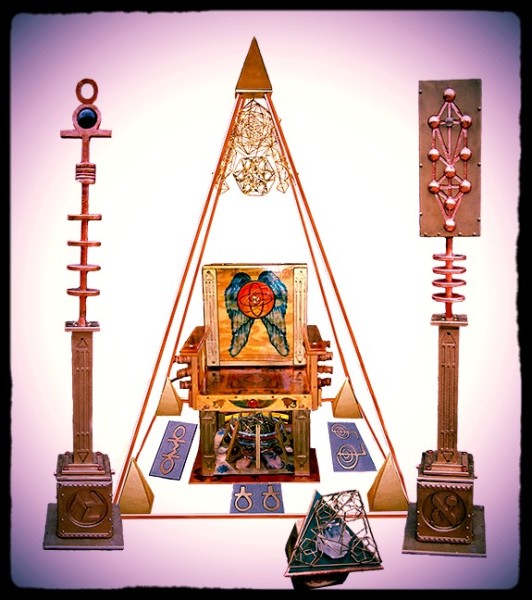 ★ Constructed from "blue" liquid light
transmission
★ Based on Sacred Geometry, Light,
Sound, Color
★ Places brain in full brain/ gamma state
★ Space-Time travel has been
experienced
★ Links up to Universal Mind
★ Instant Angel/Celestial communication
★ Activation of pineal gland
★ Unlocks stored libraries of Crystal
Skulls
★ Creates a temporal portal to ancient
Mystery Schools
★Floods the body with infinite codes of
light, color sound
★ Creates an independent 'time bubble'
where science laws are suspended
★ Increases instantaneous healing
★ Increases senses: voices/ feeling touch
★ Sensing air streams/ chair vibration
★ Communication with deceased
★ Manifestation of angelic forms

★ Induces a deep meditative state

★ Experiencing strong color flashesmoving
through auric bodies
★ Communicates to the body using
DJEDS, Egyptian light engines designs
which transmit Solfeggio tones.
★ Christ DNA fragments reconnect and
recharge energy pathways to 8th and 9th
chakras
★Holy Grail matrix(beneath seat) places
you in the holy of holies
★ Obelisks are dedicated to Metatron and
Arkangel Uriel/Osiris (same being)
forming a vortexial passage into the
eternal mystery school of the
Avians(Alexandria?)
★ God Molecule (small unit in from of
Grand Arkangel Chamber) is the
gatekeeper: Opens and closes the
entrance to the "Mystery School".​​

★ Aura photos taken reveal star of david
image manifesting over heart center-heart
center expanding-re-initializing the Heart/
Mind connection

​★ Heats up your core energy